Welcome to Mt. Carmel Elementary School Counseling webpage!
Coletta Warren, Guidance Counselor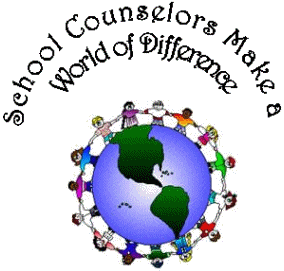 I am honored to be the counselor again at this excellent school. This year is going to be exciting and full of opportunities for our students to develop academically, socially, and emotionally. It is my privilege to assist in their growth in these areas through classroom guidance, small group counseling with selected students, and individual counseling. I am a part of the Student Support Team, where assistance is provided to individual students and their parents .
In classroom guidance the students will learn conflict resolution skills, anger and stress management, social and study skills, drug resistance training, how to deal with bullying, and personal safety information. Small groups are formed if several students are having difficulty dealing with the same/similar issues (i.e. divorce, grief, fine motor skill development, anger management, self-esteem, etc.). Students may be referred to see me individually by a parent, a teacher, an administrator, or self.
Please call, write a note or e-mail if I can help you and your child have a happy and successful school experience.
Guidance and Counseling Services
Elementary school years set the tone for developing the knowledge, attitudes and skills necessary for children to become healthy, competent and confident learners. School counselors work as a team with the school staff, parents and the community to create a caring climate and atmosphere. By providing education, prevention, early identification and intervention, school counselors can help all children achieve academic success. (ASCA, 2012)
The main goal of the Guidance Counselor is to help all children reach their full potential by developing an understanding of self and an appreciation for others. The Guidance Counselor achieves these goals through individual and group counseling, educational programs and assemblies, conferences, and referral to community resources.
Guidance Counselors:
Talk to students on an individual basis, in groups, or in classes

Help identify students with special needs

Work with potential crisis situations

Assist students, teachers, and parents

Help promote a positive school climate

Assist in academic and social growth

Act as an advocate for students
How Does a Student Meet with the Guidance Counselor?
Parents/Guardians may request their child see the counselor

A staff member may refer a student to the counselor

The counselor may invite your child to talk

Your child may request to talk with the counselor