About The School
We are Mt. Carmel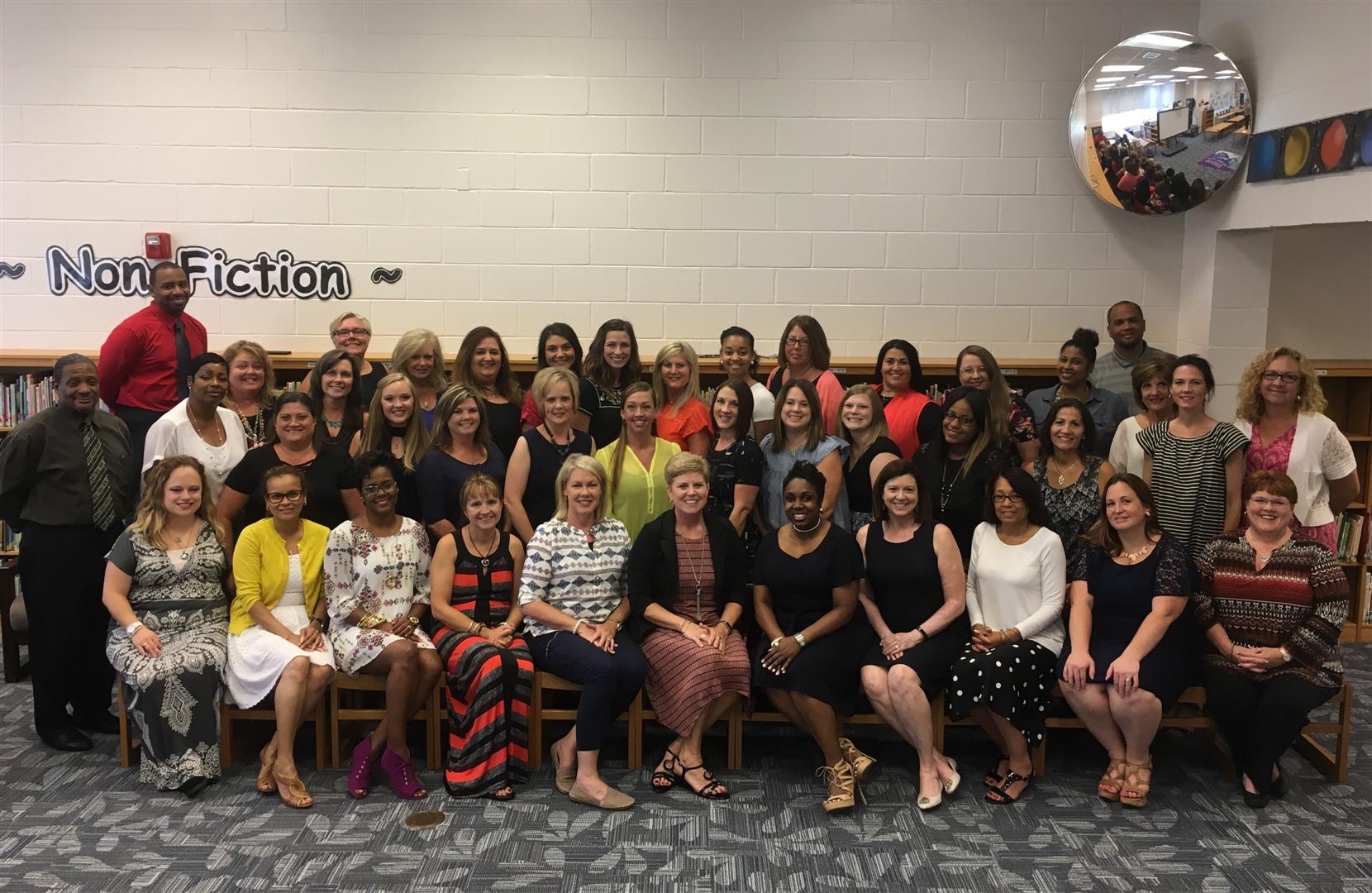 Mt. Carmel Elementary School is a community of approximately 500 students and 60 faculty and staff members. The ethnic makeup of our students is primarily black, at about 61%, 20% white, 14% Hispanic, 4% multiracial and 1% Asian. The percentage of Economically Disadvantaged students has risen from about 50% in 2010 to 68% in 2017.
At Mt. Carmel, weekly collaborative planning is essential for all grade level teams. We also hold monthly instructional planning meetings with teams and administrators to discuss data. An emphasis is put upon rigorous instruction through the use of Learning Focused Schools research-based strategies. All teachers are expected to use the LFS model for planning and instruction. This is monitored by walk-throughs by administrators and will further be monitored by peer walk-throughs. Vocabulary, rigor and focus on data based instruction will continue to be emphasized.
As teachers plan for instruction, they are expected to take into account the individual needs of students and provide for them through strategies for differentiation. All students are expected to achieve as evidenced through various assessments, including end-of-year summative evaluations. In order to move forward toward growth of 7-10% for each student, teachers work with students to set individual goals. The only way to see this growth is through data-driven instruction. We must look at the needs of students based upon data and then meet those needs through established interventions. A data room is going to be established this year. Monthly instructional meetings will be held in this room where discussions and planning will take place to meet individual student and school needs. In looking at data and individual student needs we can collaborate and work together to provide a quality education for all students.
Teachers are also learning to better plan for the integration of reading into the areas of science and social studies. Teachers are using technology in our classrooms in an authentic manner, as a vehicle for learning rather than as an "extra" that has no real meaning in the instruction of the students. The use of Promethean boards, document cameras, and the mobile lab in all classrooms will enable students to interact in lessons and bring meaningful conections to the learning. Training and support is on going to ensure that teachers are comfortable with this technology.
MCES is in it's 3rd year of implementing The Leader in Me process. Effective, positive relationships and nurturing, leadership environments help students develop the fundamental skills to be successful in life. Social emotional learning emphasizes the skills we all need to handle ourselves, our relationships, and our work constructively and ethically. The Leader in Me provides students with fundamental life skills by focusing on five core competencies: self-management, self- awareness, responsible decision making, relationship skills, and social awareness. The Leader in Me also draws on the world-class content and tools of FranklinCovey, including The 7 Habits of Highly Effective People (1989) which staff, students, and parents adopt as a common language and framework to infuse effective social emotional practices.
---
School Information Sheet
Click here to view and download an information sheet to learn more about Mt. Carmel Elementary.
---